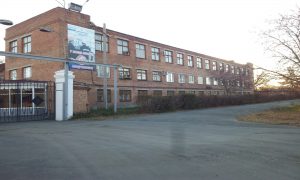 Joint-stock company "South Ural plant" Crystal "produces quartz crystals, reproducing in industrial autoclaves the sacrament that occurred many years ago in nature. Repeating the nature of the crystallization of crystal, the plant carefully preserves the best qualities of quartz, its piezoelectric properties and beauty. The development of the technology of the use of piezoelectrics constantly imposes ever higher demands on the perfection of the structure of artificial crystals, preserving the stability of their properties. This requires enterprise specialists to look for ways to improve production technology on a daily basis, to be ready for new requests from customers.
The company is attentive to any order, carefully coordinates all technical specifications for products, openly discussing all the nuances. If necessary, JSC "Yuzhnouralsk plant" Crystal "conducts pilot tests and research to achieve the properties of the crystal specified by the buyer. We have been cooperating with our main customers for many years. Once having addressed us with an order, customers become our regular customers.
Our products have Russian and international awards, has four main purposes: -piezo quartz crystals and sections of them for the production of filters, resonators, generators for all applications-watches, telephones, computers, consumer electronics, navigation, measuring equipment; – optical crystals for use in photo and video equipment, scanners, observation devices; crystals for melting silica glass with high transmission characteristics in the UV range and for the purposes of the semiconductor industry; – crystals for the production of jewelry and souvenirs.